Our History
Prairie West Ice Cream is a family owned and operated company that was started in Winnipeg, in 2005.   On the very first day that we opened our doors and started production, we made a commitment to making great tasting ice cream in a state of the art manufacturing facility. 
Over the years, we have established ourselves as a strong competitor in the ice cream manufacturing world, with loyal clientele. We continue to grow in the market place with co packing initiatives, and the launch of our own private brand of Prairie West Ice Cream available in 4 Litre pails, and our CanAsian series of flavours available in 1 Litre tubs.  We embrace the opportunities that are presented to our business and enjoy the challenges of creating new flavours and using new recipes.
Making ice cream is in our history, it dates back to an old photograph found in a family archive of a great grand dad making French style ice cream.  Our family interests carry on this ice cream legacy today just under a different name. We look forward to serving Manitoba, as well as coast to coast with our ice cream.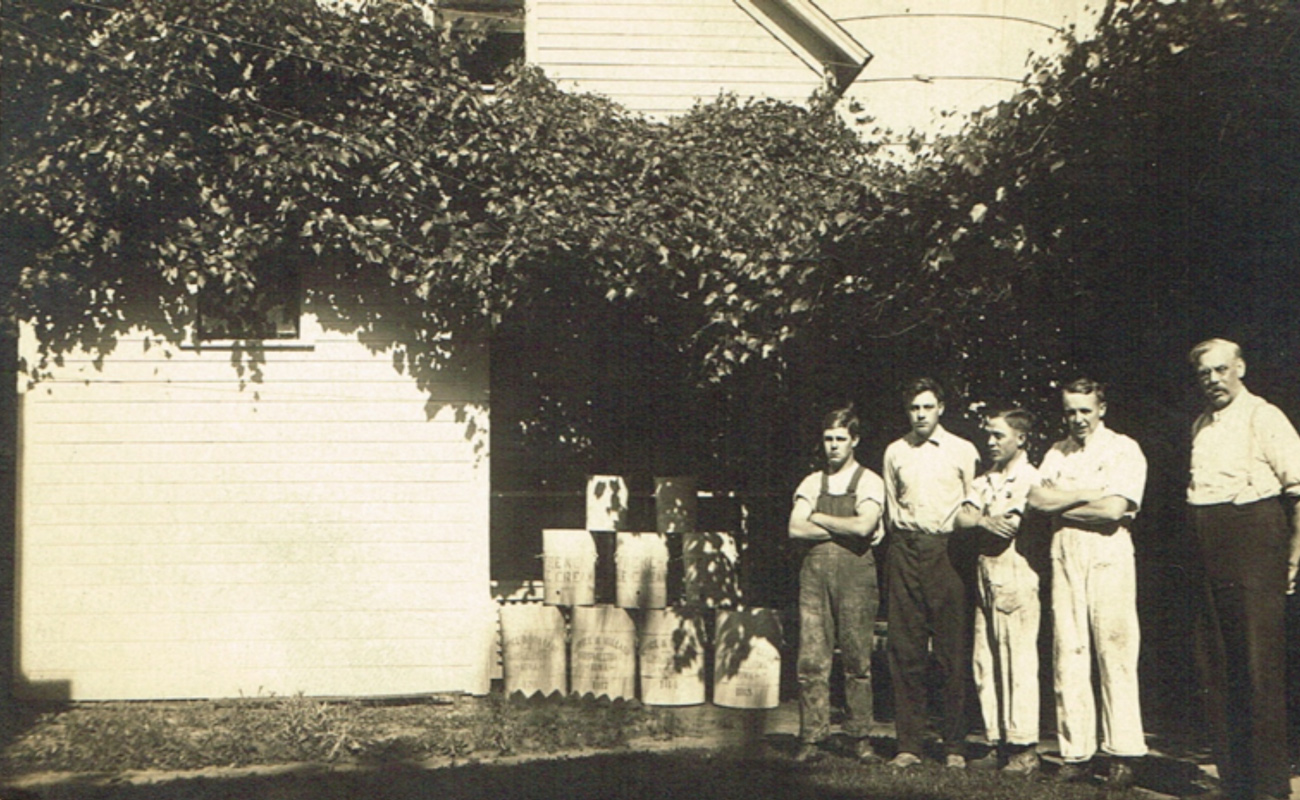 Our Values
As a dairy manufacturer in Canada, we make it our mission to produce safe, quality and great tasting ice cream.  At Prairie West, ice cream is manufactured in a high grade production facility inspected by the Canadian Food Inspection Agency.  Our plant currently holds a third party certification with British Retail Consortium since 2011.
As of 2016, we were very proud to have received our Peanut free facility designation; this shows our continued commitment to provide our customers with safe ice cream to now include people with peanut allergies. 
From start to finish we take great pride in creating our ice cream and hope you enjoy it as much as we do!